ESCR-Justice June 2017


Issue 89, June 2017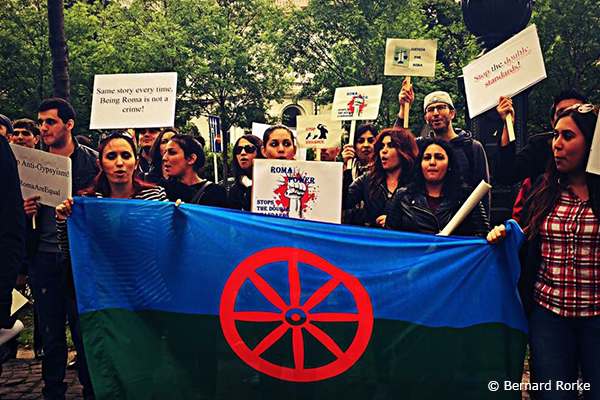 Hungary upholds Romani women's right to equality in health institutions



KR v Miskolc County Hospital (Hungary)



In February 2016, a Romani woman gave birth a public hospital in Miskolc, north-eastern Hungary. During labour she cried out with pain and the midwife yelled at her "if you shout once more I will push the pillow into your face". When the woman apologised, the doctor said to her "if you had shouted once more I would have called the psychiatrist to take away child away and then you wouldn't receive Child Benefit, because anyway, you gypsies give birth only for the money!"

In April 2016, the claimant filed a complaint before the Equal Treatment Authority (Authority) (an independent body set up by the Hungarian government to receive and deal with individual and public complaints about unequal treatment). She alleged that she was a victim of verbal harassment based on her ethnicity related to her sexual and reproductive health. Her claim was based on the Equal Treatment Act, which transposes the European Union's Directive 2000/43/EC to national law, and guarantees equal treatment in respect of, inter alia, health care, including sexual and reproductive health.

On 15 December 2016, the Authority ruled that the hospital had violated the claimant's dignity and right to equal treatment based on ethnicity. The Authority ordered the hospital to pay a public fine of 500,000 HUF (approx. 1,700 USD) and to make the decision public for 60 days on the hospital's website. (The Authority has no power to order compensation, only to impose a public fine).

This is the first case in Hungary where a decision-making body found a violation of the right to equality – specifically, discrimination in the form of harassment based on ethnic stereotypes – in connection with statements made to a Romani woman based on her ethnicity in a health institution, in connection with reproductive health rights.

As stressed by Judit Geller (ERRC), the decision should be understood in the wider context of continued widespread discrimination against Roma communities across Europe, as well as in relation to State obligations within the international legal framework to adopt a substantive equality approach to ensuring non-discrimination and equality for all persons in all situations. This approach requires consideration of, and positive measures in response to, statements and actions based on stereotypes (for example, see Article 5 of the Convention on the Elimination of All Forms of Discrimination against Women).


Visit the caselaw database for more information on the case summary, the judgment and other related documents.