ESCR-Justice March 2017


Issue 86, March 2017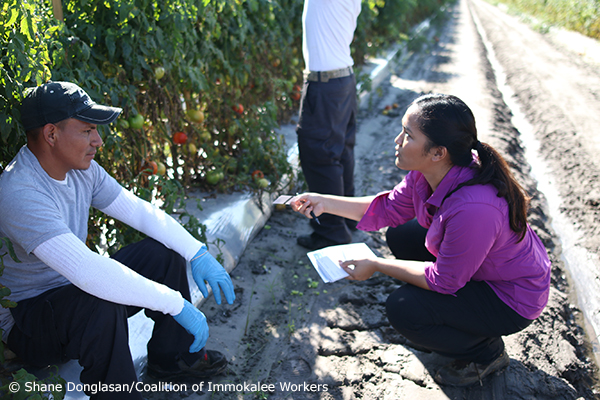 Undocumented workers should be granted equal rights, states the Inter-American Commission



Undocumented Workers, United States of America, IACHR, Report No. 50/16, Case 12.834, Merits (Publication)



Leopoldo Zumaya and Francisco Berumen Lizalde were both injured on the job while working without work authorization in the United States. Each sustained long-term physical damage and were denied access to compensation solely because of their immigration status. A petition was submitted on their behalf with the Inter-American Commission on Human Rights (Commission), alleging violations of various articles of the American Declaration of the Rights and Duties of Man.

The Commission found the U.S. in violation of rights in Articles II (equality before the law) and XVI (social security) for both men. Further, it found violations of Articles XVII (recognition of judicial personality and civil rights) and XVIII (fair trial) for Mr. Lizalde. In relation to Article II, it examined the meaning of "discrimination" under human rights documents including the American Declaration, the International Covenant on Civil and Political Rights, and the International Convention on the Elimination of All Forms of Racial Discrimination, as set forth by the Inter-American Court on Human Rights in its Advisory Opinion OC-18, addressing the Juridical Rights of Undocumented Workers. Whilst acknowledging that States are not obligated to provide access to employment to undocumented persons, the Commission considered it mandatory that once an employment relationship begins, the legal protections afforded to workers apply regardless of documented status.

The Commission recommended that the U.S.: provide monetary compensation; ensure all federal and state laws and policies, on their face and in practice, prohibit any and all distinctions in employment and labor rights based on immigration status and work authorization, once a person commences work as an employee; prohibit employer inquiries into the immigration status of a worker asserting his or her employment and labor rights in litigation or in administration complaints; ensure that undocumented workers are granted the same rights and remedies for violations of their rights in the workplace as documented workers; establish a procedure whereby undocumented workers involved in workers' compensation proceedings, or their representatives, may request the suspension of their deportations until the resolution of the proceedings and the workers have received the appropriate medical treatment ordered by the presiding courts; and improve and enhance the detection of employers who violate labor rights and exploit undocumented workers and impose adequate sanctions against them.

The case serves as an important marker of recognized norms of human rights as applied to undocumented workers, and explicitly recognizes that international law requires undocumented workers be treated as equal to their citizen counterparts in their enjoyment of all rights and full remedies where there is a breach of their rights. The American Civil Liberties Union has commented that this case has the "potential to impact the lives of millions of undocumented workers who have been living in the shadows while contributing to our economy and society."

Visit the caselaw database for more information on the case summary, the judgment and other related documents.