ESCR-Justice May 2017


Issue 88, May 2017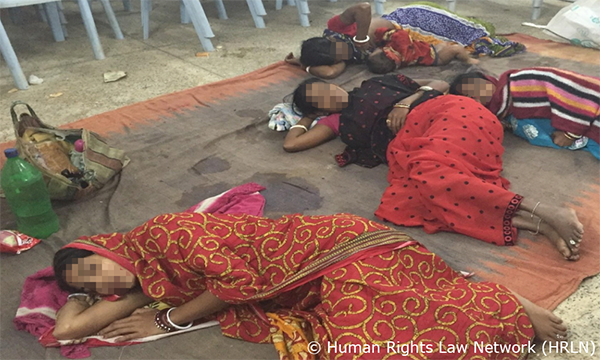 Right to choose and refuse sterilization reaffirmed by India



Devika Biswas v. Union of India & Others, Petition No. 95 of 2012



In 2012, up to 53 women underwent a sterilization procedure in Bihar, India, at a sterilization camp. The women had not been given any counseling regarding the potential dangers and outcomes of the sterilization procedures. They were operated on in a school rather than a hospital, in an unsanitary and unethical manner, all by a single surgeon, under torchlight on top of a school desk, and without running water or sanitary gloves. Many of the women experienced tremendous physical pain post-operation, and consequently filed police complaints.

The petitioner claimed before the Supreme Court of India that these incidents constituted a violation of the Constitution of India. The petition requested a full investigation into, and redress for, the 2012 incidents. Further, to prevent similar violations in the future, the petition also requested orders regarding strict implementation of the sterilization procedure manuals previously issued by the Government of India (Procedure Manuals).

In addition, the petition focused on the reality that an overwhelming number of sterilization procedures in India are targeted towards women. The Court ruled that the respondents had violated two components of Article 21 of the Constitution (Protection of Life and Personal Liberty): the right to health and reproductive rights. The Court held that the freedom to exercise reproductive rights includes the right to make a choice regarding sterilization on the basis of informed consent and free from any form of coercion.

The Court emphasized the need for strict adherence to the Procedure Manuals. Further, the Court gave additional specific guidance, for example: directing that the impact and consequences of the sterilization procedures should be explained to each patient in a language they understand and with sufficient time for consideration; requiring data collection to strengthen monitoring and supervision of the practices; and ensuring transparency and accountability with respect to any deaths or complications connected to such procedures.

The Court held that "the policies of the Government must not mirror the systemic discrimination prevalent in society but must be aimed at remedying this discrimination and ensuring substantive equality [and that] the policies and incentive schemes are made gender neutral and the unnecessary focus on female sterilization is discontinued." The Court ordered the discontinuation of the sterilization camps as early as possible but in any case within three years, emphasising that such action must be accompanied simultaneously by measures to strengthen Primary Health Centres both in terms of infrastructure and accessibility of health care to all persons.

Visit the caselaw database for more information on the case summary, the judgment and other related documents.